Get New Article Alerts
Recent Tweets
2 days ago
Remembering President George H.W. Bush! https://t.co/iQ9KPIf6wU https://t.co/6nrpMsdxAI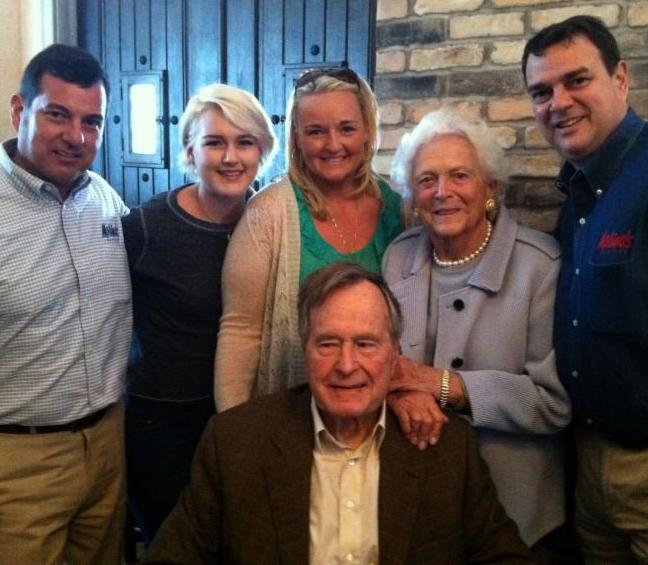 2 days ago
It's cool to be a cat! Join @FatCatCreamery as they celebrate a chill five years with a customer appreciation party this Sunday complete with live entertainment and plenty of sweet treats. More details, including how kids can score a free scoop, below! https://t.co/tsmRSdIXFo
From Instagram
Latest from Facebook
Houston Food Finder shared Phaedra Cook's post.
20 hours ago
A long-overdue update on Houston Food Finder and our growth:
These days, Houston Food Finder has nine freelance writers (10 if you include me). My main role is as publisher/editor, mentor and, when I'm in Houston, "woman about town" so I stay on top of the restaurant and bar scene.
I am exceedingly proud of our team and want you to know who each person is and how they contribute. I owe them — and our amazing sponsors — our success to-date and growth.
From longest-running contributor to newest:
EDITORIAL
Scott Sandlin, barbecue columnist
Holly Beretto, lead wine writer, food writer and tikiphile
Josh Armendariz, lead beverage writer and Astros obsessive
Ellie Sharp, associate editor and social media team member
Beth Levine, social media manager, happy hour queen & Hit List-maker
Jamie Alvear aka The Drunken Diva
Hank Lewis aka HankOnFood.com
Samantha Morris, food/beverage news & investigative reporting
Carlos Brandon, restaurant news / our bright new contributor
BUSINESS
Estee Grier, Marketing Director & Partner
Carolina Valera Capes, Marketing & Publishing Assistant
Over the past two years, Houston Food Finder has evolved from being my dream (supported in part by an initial group of Patreon donors who I'll never forget) to one of Houston's top sources for EXCLUSIVELY bar and restaurant news. We are a specialty, online publication that cannot — and should not —be compared to big, generalized sources with well-heeled corporate backing that cover news, sports, art, society, etc. We are primarily focused on food and beverage in Houston and the people who make it, sell it or serve it.
Our work does not and could not exist without sponsorship. I encourage you to do what you can help keep this unique endeavor going — and I'm always open to ideas on how that happens. There is still much we want to do and accomplish — and I cannot WAIT to tell you about the special reader event series we're hosting in January and February! (Soon... soon! I'll just say... I hope you like chocolate.)
Support our team so we can keep telling the world about what you do. Contact us at info
@houstonfoodfinder
.com to get in touch with any of us.
Houston Food Finder is celebrating all things Game of Thrones!
2 days ago
Winter Is Coming Pub Crawl is TOMORROW! Participating Kingdoms (Bars) have been set.

El Big Bad
Bovine & Barley
Christian's Tailgate Bar & Grill Downtown
Dean's Downtown
High & Dry
Lilly & Bloom
The Cottonmouth Club

Check-in will be from 2pm to 4pm at El Big Bad! Click link below to still get advanced tickets. Walk Ups Welcome!

That's what I do: I drink and I know things!
Winter is Coming Pub Crawl
Don't pack up your Halloween and RenFest costumes just yet - Winter is coming!! Warning: Dire Wolves (pets) and Small Folk (children) are NOT allowed in the Kingdoms (bars). 21 & Up Event. Tickets Include: - No cover at participating locations. - Themed drinks - Drink specials for registered crawl...
Categories